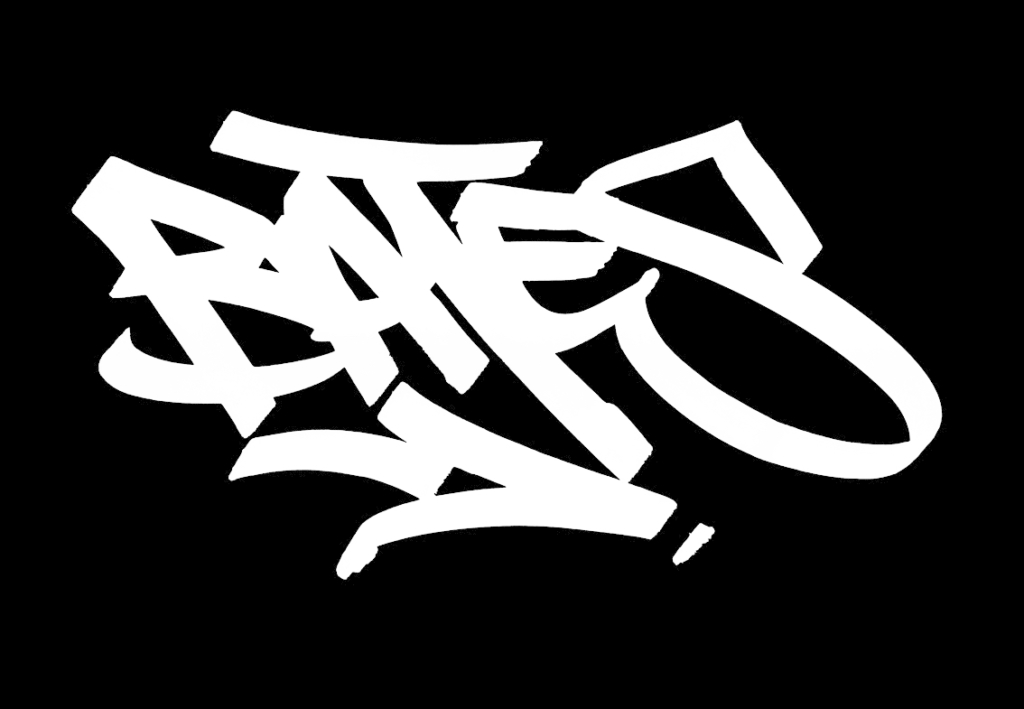 Born 1971 in Copenhagen, Denmark, Bates began writing graffiti in his early teens and despite his tender age soon became one of the most prolific artists within Copenhagen's budding hip-hop scene of the mid 1980-ties.
 Already in 1989 he was considered among the leading elite of European graffiti artists. With the internationalization of the European graffiti of the early 1990-ties the rumor of Bates stylistic elegance spread even further and he soon became one of the most sought after artists for the big venues around the continent and overseas. 
He has been invited to paint in more than 30 countries, on all five continents.
In recent year Bates has spent time in Germany for sold out shows at the gallery a4lw in Soest. In connection to this he also did several commission works for private collectors. In 2016 he was in Los Angeles to showcase his 30 years of writing in the "California Dreaming" show at the Buckshot Gallery. In 2018 Bates art started to spark interest in Middle East and Asia after attending the "Joybo Street Art Festival" in Chongqing in China.
Bates works is also featured in several books like the "Graffiti Burners", History of American Graffiti", "World Piece Book", "Dansk Wildstyle Graffiti. He has been very active in urban contemporary scene and was the co-editor of the magazine "Magic Moments" and in 2018 he has also started to produce thought after merchandise for his many of his followers.
He is a thought after live performer and lecturer and has done several public appearances his works is represented in both private and corporate collections across the globe in cities like Copenhagen, Los Angeles, New York, Paris, Stockholm, Malmo, Chicago and Berlin.